How to Apply for Canada Immigration from the Dubai
The topic is "How to Apply for Canada Immigration from the Dubai " is very important for you. Canada offers the best migration prospects for both qualified workers and business owners.If you are from Dubai and wish to move to Canada with your family, you have come to the perfect place.
The United Arab Emirates (UAE) is a major source country for new permanent residents in Canada.While the number of UAE nationals immigrating to Canada is minimal, the number of other nationalities listing the UAE as their previous country of residence is substantial. In 2019, UAE residents earned the fifth-highest number of Express Entry ITAs.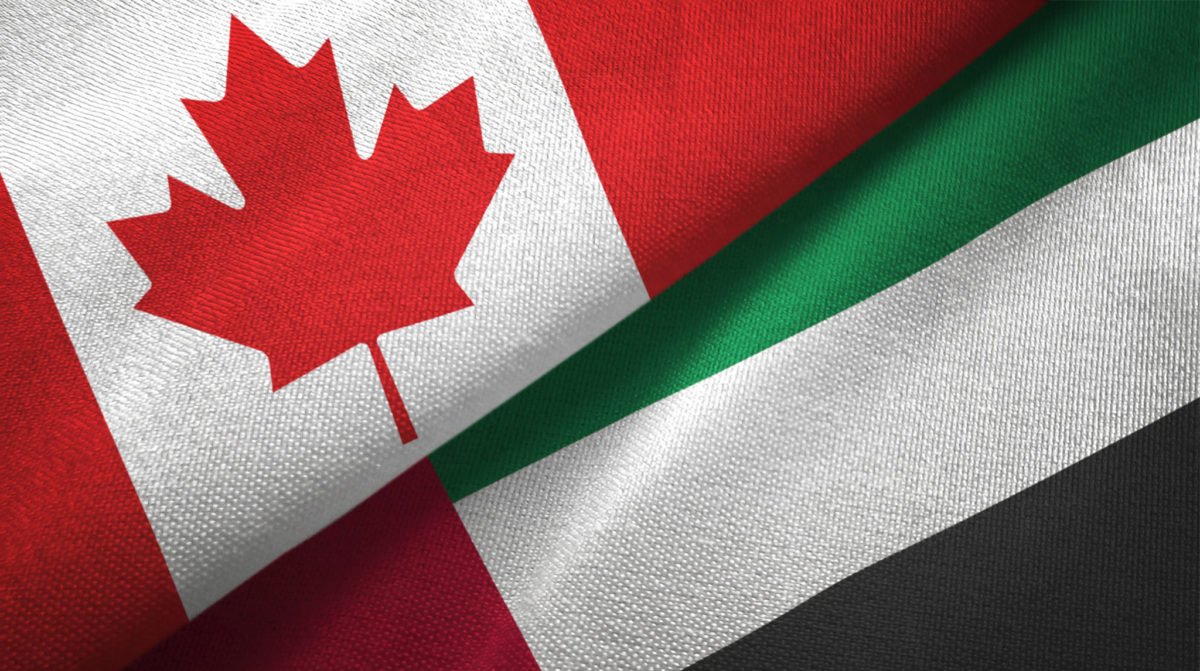 Canada Immigration Options for U.A.E Citizens
    1) Skilled Workers and Professionals
Express Entry is a Canadian immigration programme that allows people to live and work in Canada as skilled workers. Citizenship and Immigration Canada (CIC) will be able to examine, recruit, and select immigrants who are skilled and/or have the required requirements under federal economic immigration programmes using the new system.
Quebec Skilled Workers Program
The Quebec Skilled Worker Program may be able to help foreign employees who desire to become permanent residents in the Canadian province of Quebec. The Quebec Skilled Worker Scheme is a points-based programme that is run independently of the federal government's own skilled worker programmes. A employment offer is not necessary for applicants to bring their children to Quebec.
Provincial Nominee Program (PNP)
Applicants seeking Provincial Nominee Program (PNP) work visas in Canada benefit from a quick visa application procedure. In order to be eligible for the PNP, applicants must have the appropriate skills, education, job experience, and a passing language exam result for semi-skilled or low-skilled crafts or professions.
How to Start the Visa Process from the United Arab Emirates to Canada
The first stage is to decide if you want to work in Canada or stay permanently there. You can apply for a permanent resident visa directly, which, if granted, will award you permanent resident status, or you can apply for a work visa first and then work on securing a residency visa once you've arrived in Canada.
Only specific applicants are eligible for a resident visa, such as those with at least one year of continuous paid full-time work or those who have achieved or are studying for a Ph.D. in Canada at a recognised institution. Applicants must also pass English or French language competency examinations.
Because you have the assistance of a Canadian company, entering Canada on a work visa is much easier. The advantage of using a work visa to enter Canada from Dubai is that you will have a job waiting for you when you arrive, which means you will be financially secure once you arrive.
Those who want to move to Canada on a work permit & work toward a residency card must qualify for Structured Employment, which involves a Labour Market Opinion and a full-time, permanent job offer from a certified business. As a skilled worker, migrating from Dubai to Canada will improve your chances of success.
Canadian Embassy in United Arab Emirates – Abu Dhabi
Street Address: 
The Canadian Embassy
Immigration Section
10th Floor
Abu Dhabi Trade Towers (Abu Dhabi Mall)
Abu Dhabi
Mailing Address For Canadian Embassy in United Arab Emirates:
The Canadian Embassy
Immigration Section
P.O. Box 6970
Abu Dhabi
United Arab Emirates
Tel.: (971-2) 694-0300
Fax.: (971-2) 694-0396
E-mail Address: abu-dhabi-im-enquiry@international.gc.ca
Website: www.abudhabi.gc.ca
Canadian Embassy in United Arab Emirates – Dubai
19th Floor, Jumeirah Emirates Towers,
Sheikh Zayed Road, Dubai,
United Arab Emirates
Postal Address
P.O. Box 52472
Dubai, United Arab Emirates
Tel.: 971 (4) 404-8444
Fax.: 971 (4) 314-5556
E-mail Address: dubai@international.gc.ca
Internet: www.canadainternational.gc.ca/uae-eau/
Services Passport Services Available
Facebook Canada in the UAE
Twitter @CanadainUAE
Other social media @CanadaUAE
Important links