Australian Immigration: How to land in Australia
Being the 6th largest country on the planet, with a population of just over 25 million, Australia is rich in resources and has plenty of opportunities to offer. 
Introduction to Australian Immigration:
Australia is a popular destination for immigrants seeking a high quality of life and numerous opportunities for career and personal growth. The country's welcoming culture, stable economy, and beautiful natural landscapes make it an attractive place to call home. To immigrate to Australia, individuals must meet specific requirements and follow the appropriate application processes. The Australian government offers various visa categories for different types of immigrants, including skilled workers, family members, students, and refugees.
One of the most popular visa categories for skilled workers is the Australian skilled visa, which provides an opportunity for individuals with specific skills and qualifications to work and live in Australia permanently. To be eligible for a skilled visa, individuals must meet specific criteria based on their occupation, work experience, language proficiency, and other factors. The Australian government uses a points-based system to assess the eligibility of applicants for skilled visas, with points awarded for factors such as age, education, work experience, and language proficiency. Overall, Australian immigration provides numerous opportunities for individuals seeking to build a new life in a welcoming and vibrant country.
The population, however, is still small, therefore, Australia invites and welcomes people from other countries to join in and play their part in economy growth and development, while giving them a better lifestyle and growth opportunities, which turns out to be a win-win situation. The availability of resources and strong economy are the factors that make Australia one of the most sought destinations on the planet. 
Requirements for Australian Immigration
The right set of skills, qualification, and experience are required to fulfill the immigration requirements. The basic requirements include:
An applicant should preferably be under the age of 50 years
The English language competency should bag a score of at least 6 in IELTS
Must have post-secondary (university) education with relevant experience. In case of less education, extra experience can make up. Similarly, higher education can make up for lesser experience, provided they meet the overall points requirement
The past or current occupation of an applicant must be listed in the Skilled Occupation List (SOL) in order to apply for skilled immigration category
Applicants can easily assess their eligibility based on the above requirements, using Australian Immigration Points Calculator. In order to become eligible for applying for Australian immigration, an applicant should score at least 60 points on the calculator.
Skilled Australian Immigration has 3 basic categories of visa:
Subclass 489
It is a regional visa that enables an immigrant to work for a specific region of Australia.
Subclass 189
It is an independent visa in which an applicant does not need sponsorship from any relative, employer, or Australian state.
Subclass 190
In order to apply via this category, an applicant must be nominated by an Australian territory or state.
The visa processing time depends on how fast an applicant meets all the immigration requirements. However, Subclass 190 is usually given the priority.
People from all parts of the world are immigrating to Australia, bringing in the diversity among the population and enriching the culture. Most of the population is educated and polite. Apart from that, Australia is truly a haven for nature lovers. 
Best medical and health facilities are at the immigrants' disposal at all times. Insurance covers most of the medical expenses, and some cases are dealt for free by the Government.
Australia has been categorized as the 2nd best country for children. The Government ensures that the children are provided with best of health, medical, education, and recreational facilities for their better growth and development. 
Australia equally provides professional growth opportunities to the aspiring talent. There are plenty of career-oriented job opportunities in South & West Australia. 
All in all, the improved standard of living and the secure and bright future for children and family make Australia a wonderfully welcoming & immigration destination for all the aspiring lot throughout the globe.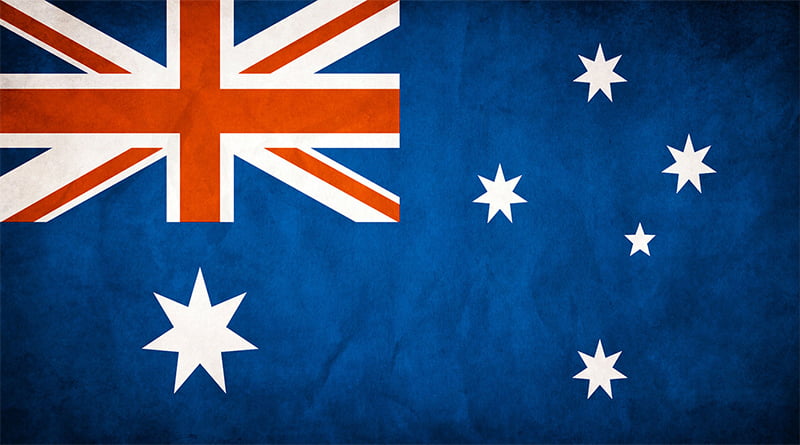 Conclusion:
In conclusion, immigration to Australia can indeed be a dream come true for many individuals and families seeking a better life. With its strong economy, diverse culture, and welcoming society, Australia offers numerous opportunities for personal and professional growth. However, the immigration process can also be complex and challenging, requiring careful planning and preparation. By seeking out reliable information and guidance, prospective immigrants can increase their chances of success and make the most of the opportunities that Australia has to offer. Ultimately, with hard work and determination, the dream of a new life in Australia can become a reality for those who pursue it.
FAQ's:
Q1. How do I apply for an Australian Immigration?
A1. You can apply for an Australian visa online through the Department of Home Affairs website. Before applying, make sure you check the eligibility requirements for the visa category you are interested in.
Q2. What are the different types of Australian Immigration available?
A2. There are many different types of Australian visas, including skilled visas, student visas, family visas, working holiday visas, and business visas. Each visa category has its own eligibility criteria and application process.
Q3. What are the requirements for obtaining an Australian Immigration?
A3. The requirements for obtaining an Australian visa depend on the visa category you are applying for. Generally, you will need to provide evidence of your identity, your qualifications and work experience (if applicable), and your financial capacity to support yourself in Australia.
Q4. Can I work in Australia on a student visa?
A4. Yes, you can work in Australia on a student visa. However, there are limits to the number of hours you can work per week, and you must be enrolled in a full-time course of study.
Q5. How long does it take to process an Australian visa application?
A5. The processing time for an Australian visa application varies depending on the type of visa and the individual circumstances of the applicant. Generally, processing times can range from a few weeks to several months. It is recommended to apply well in advance of your planned travel dates.